The TDA Financial Services Insurance Program has partnered with Higginbotham & Associates, one of the nation's top 100 independent insurance brokerage firms, to offer TDA members preferred pricing and multi-company quotes for their workers' compensation and business-owners protection insurance.
We also offer Professional Liability coverage. As such, now is an opportune time to comparison shop by taking advantage of TDA Financial Services' new exclusive program.
Just download and complete the questionnaire(s) with a copy of your current policy and fax it to 817-820-8928. You will then be provided a complete proposal for the requested coverages along with premium rates.
quotes@tdamemberinsure.com
888.588.5420 toll free
---
Worker's Compensation – Although general liability covers you for injury to patients, it does not cover work related injury to yourself or your employees. Worker's compensation is a policy specifically geared towards covering work-related injury and occupational disease.
In Texas worker's compensation is not required by law in most situations therefore, many businesses simply go without, however, a serious work-related injury or occupational disease can cost you the employer a considerable amount of money as well as open you up to being sued by the injured employee. One of the key benefits of worker's compensation is that it is a "sole remedy" meaning that if you have a worker's compensation policy, an employee is barred from seeking damages against you for work related injury or occupational disease.
---
Business Owner's Policy – This policy combines two important coverages - Business Personal Property (Contents) and General Liability. 
---
Business Personal Property (Contents) is often called property coverage because it provides coverage for the physical property that you own for various causes of loss (i.e. fire, wind, hail, theft). The business personal property limit should include the items that you own located at your premises such as furniture, equipment, medical supplies and computers. As a tenant, you would normally only need to cover your business personal property while the landlord should carry coverage for the building itself.
However, if you are responsible for insuring any build out that you installed (i.e. cabinetry, flooring, etc.) it is important to discuss this with your agent to verify that these are included in your policy limit. It is essential that your policy be written on a replacement cost basis. This means that in the event of a covered claim, your property will be replaced with like kind and quality, with no depreciation.
---
General liability is often called "slip and fall insurance." This is because one of the coverages that general liability provides is bodily injury if patients are injured while on your premises if, for example, they slip and fall. However, the general liability policy is much more than just slip and fall insurance.
Not only does the policy provide for bodily injury but also for property damage suffered by third parties resulting from your business activities which you are legally obligated to pay. Coverage  also includes Personal and Advertising Injury.
This is for acts resulting in injury to others that is not of a physical nature such as mental anguish, slander, libel, invasion of privacy and defamation. The third and final portion of a general liability policy, is Medical Payments. Although you already have coverage for bodily injury, medical payments is a "goodwill" coverage that can be paid out regardless of negligence on your part. 
General Liability coverage does not cover your professional services.  Medical Malpractice insurance is available to cover your professional services.
Business Owner's Policies often include additional coverages such as Business Income, Cyber Liability and Employment Practices Liability.
---
Or contact Alaina Wolfe at 817-347-7069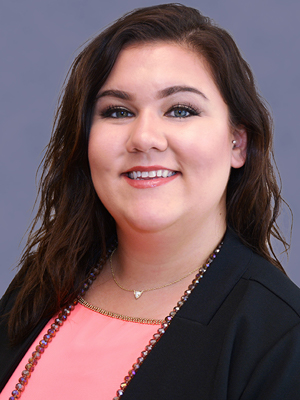 Alaina is an insurance marketing professional working with Higginbotham's dental industry program endorsed by TDA Financial Services. She works closely with dentists to find coverage to suit their individual need.